Regional Working Group on Solid Waste Management established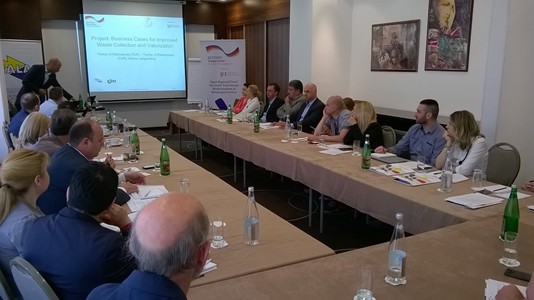 08/05/2018
The first meeting of the Regional Working Group on Solid Waste Management takes place today in Belgrade, Serbia. The Working Group is established within the Project "Business Cases Development for Improved Waste Collection and Valorisation", implemented by GIZ, NALAS and SeSWA, and it aims to:
Involve different levels of governance institutions, partner organizations, and projects;
Ensure that national and local level objectives and strategies are taken into consideration;
Municipalities and their public utilities get advisory services helping them to improve household waste collection and valorisation.
The Working Group will provide support the development of concept for the advisory services for business process reengineering, method for assessing the costs and benefits of implemented advisory services (business case), will raise the awareness of PUCs, LGs and other stakeholders on the possibility to improve the waste management services through business process reengineering and will serve as a platform for exchange of knowledge, experience and good examples.
The Working Group membership includes: Waste Management Associations (SeSWA, MaSWA, BaSWA), Associations of Public Utility Companies (PAMKOS, ADKOM, KomDel), National institutions – line ministries responsible for the waste management sector, GIZ projects in Serbia and Kosovo and NALAS.