Join us for the third Online Panel Discussion in Solid Waste Management during crisis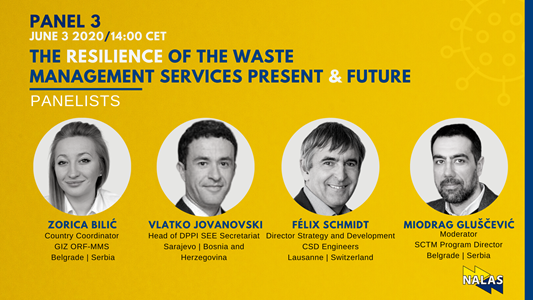 01/06/2020
The third, last in the series of Online Panel Discussions in Solid Waste Management will take place on Wednesday, 3 June 2020, 14:00-15:00 CET. The topic is "Resilience of the waste management services – present and future".
The Panel Discussion will focus on the different aspects of resilience of solid waste services including infrastructure, service coverage, technical and human capacities, cooperation with local self-government and citizens, planning, and preparedness for the climate change effects.
The discussion will be held in English language. To register, please click HERE.