Friendship team joins MARUF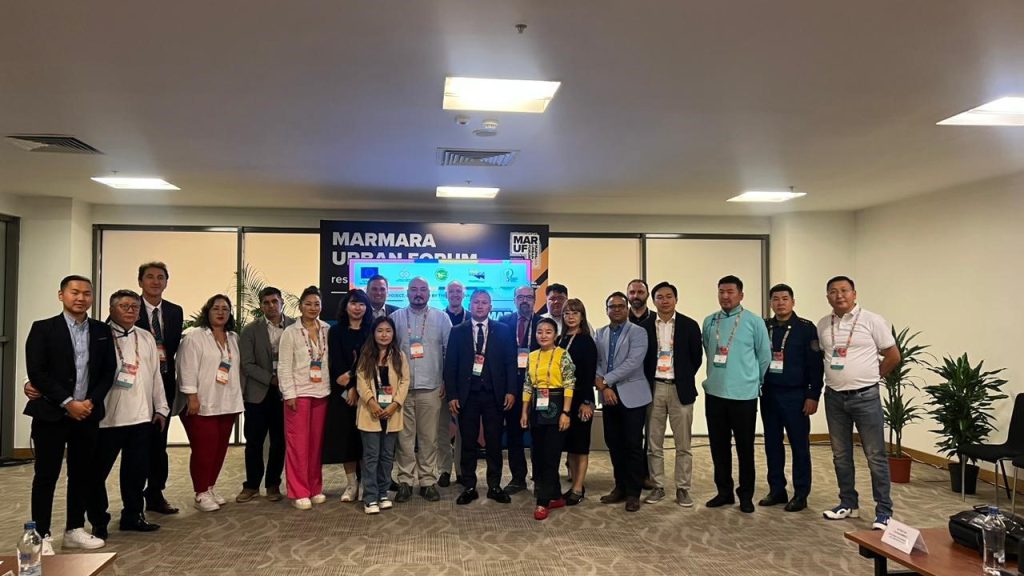 08/10/2023
NALAS, in coordination with its member association MARMARA Union of Municipalities from Türkiye, organiser of MARUF 2023 (4-6 Oct. 2023) in Istanbul, realised a number of events during this prominent regional Urban Forum in Istanbul.
Among the events figured side activities within the frame of the EU FRIENDSHIP project. For this purpose, a delegation from Darkhan Uul province, the 2nd largest Mongol city, attended MARUF presenting best practice examples from a transformative project focused on energy-efficient, affordable housing development and the creation of resilient communities.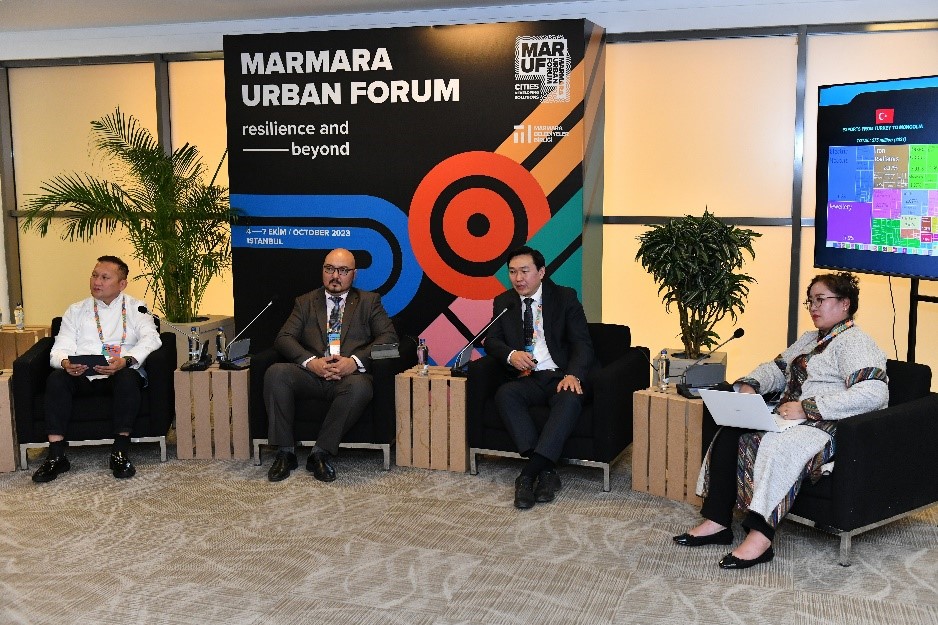 On the other hand, the delegation from Mongolia organised a meeting to foster city-to-city partnerships in "Climate Safe, Disaster Resilient, Future Proof Sustainable Cities and Infrastructure". Additional activities included a comprehensive onsite visit of Beyoglu municipality, the oldest and most prominent among Istanbul's 31 municipalities renown not only for its urban transformation linking the old with the new, but for its international partnerships and innovative approaches. The activities included active participation during the World Metropolitan Day event on 07 Oct. as final activity within MARUF 2023.
The takeaways for the Darkhan Uul delegation from MARUF 2023 are manyfold. They consist in further establishing the exchange and increase contacts with potential partners in the near future to contribute to the Mongol governments vision in converting Darkhan Uul in sustainable, inclusive, green and smart model city in Mongolia. Looking into the windows of opportunities opened during the sessions and activities realised during MARUF 2023 in Istanbul, Türkiye, might lead to concrete cooperation prospectives and partnership agreements with value added expertise and skill development in topics directly related to the outcomes of the FRIENDSHIP project.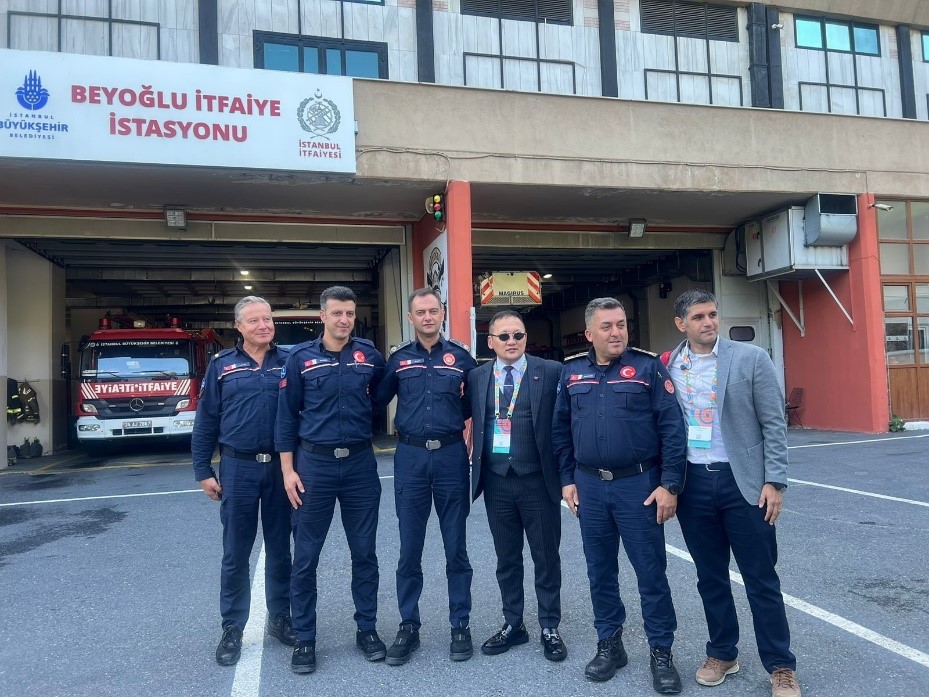 Among the takeaways and potential partnership projections are, just to mention a few:
The franchise opportunity of Markus Silfverberg's "Blocks Solutions" to be included into social inclusion and waste management policy considerations for Darkhan. An estimated investment in acquiring the franchise for Darkhan can have an outreach impact for Mongolia with effects in four main areas: social inclusion – waste management – business startup and job creation. The "Block Solutions" franchise could lead to a systematic collection of plastic waste, its recycling, the production of injection moulded building blocks with natural reinforced materials and the use for building social infrastructure (kindergardens, primary schools, housing for low-income families).
The contact and exchange of know-how on investment in high-impact ECO-Systems with the Impact Investment Advisory Board from Ankara, Türkiye – EYDK. Here, the 3 EYDK dimensions of impact investment are relevant for Darkhan's social inclusion and social impact policy to establish a well-functioning ecosystem in the province, positively contributing to social environment, being SDG related with positive outcome and embracing measurement & management.
The prospective of a partnership agreement (peer-to-peer learning) between Istanbul Fire Department and the Local Emergency Management Department of Darkhan province to benefit from expertise in DRM and DRPP decisions based on "Do No Harm" – Building regulations in line with risk prevention – DRM and DRPP in line with SDGs (Life on Land, Zero Hunger, Environment water & Soil.
Last but not least, the potential partnership with Beyoglu municipality sharing expertise and best practice in urban development and social inclusion. Beyoglu's experience in innovative urban development combining culture with tourism and day-to-day public service delivery to its citizen comprises best practice examples in restoration of historic buildings and adapting to modern requirements – transformation of densely populated quarters including green space – restoration of complete neighbourhoods in coordination with citizen & business. On the other hand, its best practice example "Beyoğlu Social Market" provides in dignified way for the most vulnerable ones and represents a social policy example to be considered and adapted to the Darkhan Uul reality.