Upcoming WBI Conferences: City to City Dialogue on Urban Audit and "Cities without Corruption – Cities with Future"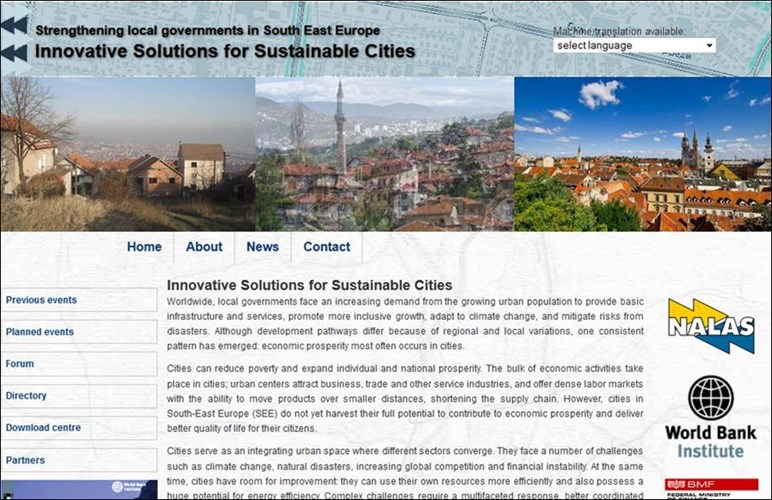 20/11/2013
The City to City Dialogue on Urban Audit will be organized from 11-13 December 2013 in Skopje, Macedonia. It will offer a hands-on training on the Urban Audit, a self-assessment on urban services and infrastructure that provides municipalities with data and baseline information on all aspects of urban development (population, land occupancy, municipal assets, infrastructure, and services inventory program) related to the current situation and desired situation in a municipality.
This tool is designed to help municipal leaders develop a comprehensive understanding of their cities and empower them in shaping sound municipal investments programs going forward. The C2C will also serve as an opportunity to discuss lessons from municipalities that have carried out the Urban Audit as well as from those which have carried out their Municipal Finance Self-Assessment (MFSA) and are ready to follow up with urban audits as part of the WB-Austria Urban Partnership Program.
The Regional Conference "Cities without Corruption – Cities with Future"organized by the World Bank Institute (WBI) and Partners Foundation for Local Development (FPDL) from 16-18 December 2013 in Ljubljana, Slovenia, will culminate the second phase of the Urban Governance/Anti-Corruption capacity building program, as part of the WB-Austria Urban Partnership Program. The capacity building program focuses on disseminating a practical anti-corruption methodology, inspired by the successful experience in treating and preventing corruption in La Paz, by Mayor Ronald MacLean Abaroa and his consultant, Professor Robert Klitgaard. 
Participants from central and local governments as well as civil society and Local Government Associations will have an opportunity to meet and learn from Mayor MacLean Abaroa as  well as from the mayors/public managers from Albania, Bosnia and Herzegovina, Croatia, Kosovo, Macedonia, Montenegro and Serbia whose cities received in 2012 and 2013 the Urban Partnership Program's support to apply this strategic and participatory methodology. The anti-corruption practitioners together with local government representatives will share their experiences, results and lessons learned. At the same time, participants will discuss the future steps needed to scale up the use of this anti-corruption methodology by more local governments, as well as learn from other good practices from the Region.