The local level can contribute to a more equal and better world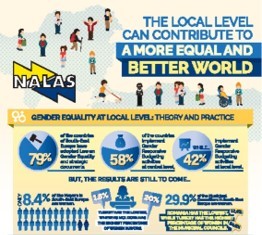 06/11/2017
Do you think we are all equal? Not yet. Check out our latest infographic on Gender issues and see how gender equality is to be pursued at local level.
We must and can do more! Empowering women empowers the whole society.
Gender Infographic
This Infographic is supported by the UN Women regional project "Promoting Gender Responsive Polices in South-East Europe and the Republic of Moldova", financially supported by the Austrian Development Agency and the Swiss Agency for Development and Cooperation.