New Handbook on Decentralised Cooperation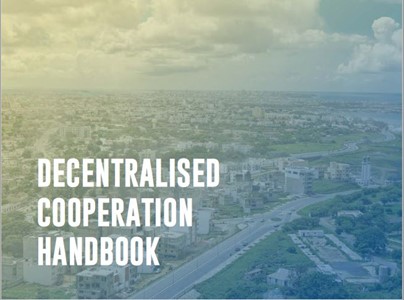 01/09/2021
PLATFORMA, the pan-European coalition of towns and regions, and their associations active in city-to-city and region-to-region development cooperation and NALAS, present the first Decentralised Cooperation Handbook, compiled through a coordinated effort of a core group of coalition partners.
The present Handbook on Decentralised Cooperation was elaborated on the initiative of the Network of Associations of Local Authorities of South-East Europe (NALAS), and overseen by a core group consisting of PLATFORMA members from global and regional networks as well as national and regional members active in city-to-city and region-to-region decentralised development cooperation: United Cities and Local Governments (UCLG), NALAS, the Majorcan Fund for Solidarity and Cooperation, and the government of the Autonomous community of Catalonia, Spain.
The DC Handbook is a joint effort to provide a source of concrete examples on European local and regional governments' international action with partners abroad and allows insights on the diversity of territories and partnerships. It displays practical examples critical to showcase the capacity of the subnational level to generate changes which assist in solving real life issues encountered where they are most pressing and present for citizen: at local and regional level.
For all of you interested in development cooperation and the crucial role and relevant contribution of local and regional governments in decentralized cooperation, we expect the content of this handbook to guide to understand the practical nature of DC, bringing the topic down and making it actionable in accordance with specific political agendas.
Download the Handbook here:
Decentralised Cooperation Handbook
Decentralised Cooperation Handbook_French
Decentralised Cooperation Handbook_Spanish