NALAS President and Vice Presidents met the Minister of Foreign Affairs of the Republic of Macedonia and the Chair of the SEE Cooperation Process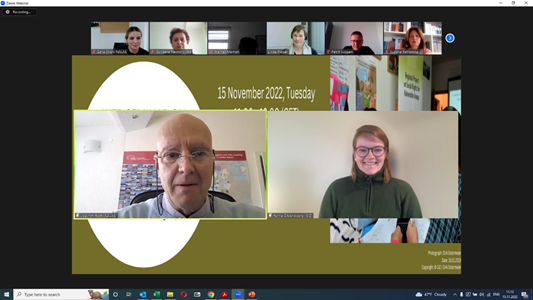 27/08/2012
During their two-days stay in the NALAS Secretariat in Skopje, on 27 August 2012 NALAS President, Mr. Ozgen Keskin and the two Vice Presidents, Mr. Djuro Bukvic and Mr. Anton Pershak hosted a meeting with the Minister of Foreign Affairs of the Republic of Macedonia and the Chair of the South-East Europe Cooperation Process (SEECP), Mr. Nikola Poposki.
Mr. Poposki learned more about the role of NALAS in strengthening local government in SEE, its knowledge centre and its contribution to the work of local authorities in the areas of fiscal decentralization, solid waste and water management, energy efficiency, urban  planning, sustainable tourism and association development.
In June, Macedonia took over the one-year Presidency of the SEE Cooperation Process. Mr. Popovski expressed his willingness to involve NALAS as a key partner of the SEE Cooperation Process. "We would like to expand the contribution of the SEECP in a way that is closest to the citizens from the whole region. The cooperation with NALAS might help us do this in the most efficient way", said Minister Poposki. "The cooperation of the countries in our region is excellent on a local level and we would like to replicate this to all levels. We would like the successful story of SEE to be seen even beyond our region", concluded Poposki.
"This was a very useful meeting", said the host, Mr. Keskin. "We discussed about the cooperation of the national and local level within the sustainable development, renewable energies and other services to citizens".
The cooperation of NALAS and the South-East Europe Cooperation Process will be further discussed and formalized in the upcoming months.