NALAS Gender Infographic – Visualizing Change in Local Leadership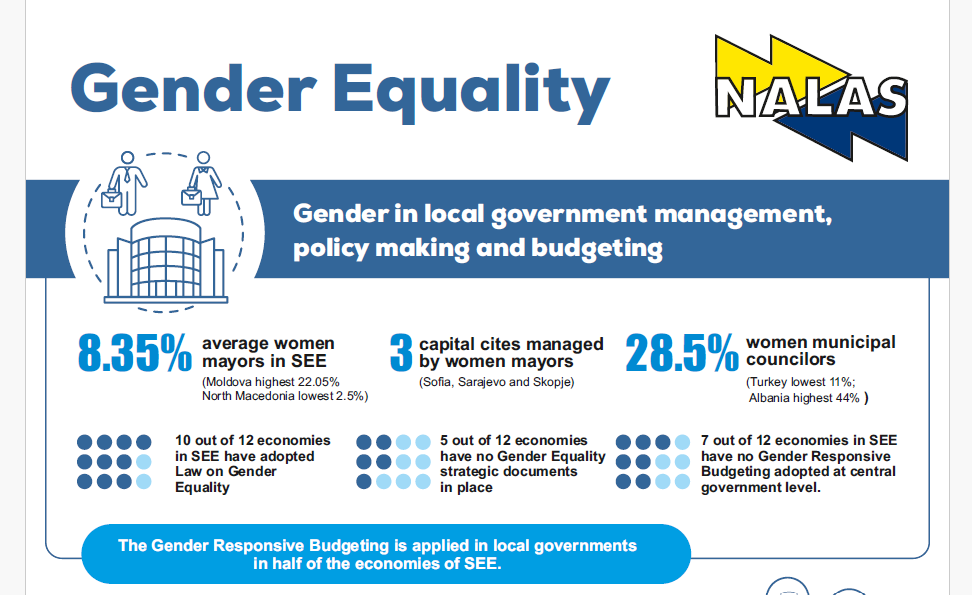 13/11/2021
Dive into the heart of gender dynamics in local governance with NALAS's illuminating Gender Data Survey Infographic.
Capturing key findings in a visually compelling format, this infographic provides a quick, accessible overview of women's representation in mayoral positions across member economies.
Uncover disparities, celebrate successes, and join NALAS in advocating for inclusive policies. Explore the infographic for a snapshot of progress and a roadmap to a more gender-equitable future in local leadership.