NALAS contributed to a session on Lobbying National & EU Institutions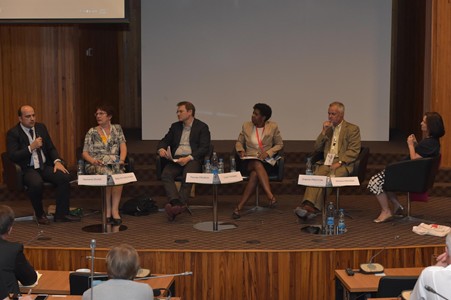 29/04/2016
During the Congress of the Council of European Municipalities and Regions (CEMR) in Nikosia, an informative session on Lobbying national & EU institutions: raising your game was organised by the NALAS partner, the Austrian Center for Public Administration Research (KDZ).
The amount of time invested in advocacy and lobbying work by local and regional governments continues to grow, given the importance of sub national authorities being persuasive, both within the national context and beyond. Whether at national or European level, local and regional authorities are all interested to influence and shape the outcomes of decisions taken on public policy which they will have to deliver on the ground. Therefore effective lobbying can be seen asa core activityof associations of local governments.
The session focused on the work being done with NALAS as case study, and took a wider perspective on how to raise organisation's lobbying game, develop convincing messages and strengthen the voice in discussions with those taking key decisions on policy.
Speakers included: Kelmend Zajazi, Executive Director of NALAS,  Betty De Wachter, VVSG, BE, Simona Wolesa, Austrian Association of Cities and Towns, and Graeme Preston, former European Commission official, DG Transport.