NALAS Committee of Liaison Officers Gathers at the Marmara Urban Forum to Discuss Covenant of Mayors Help Desk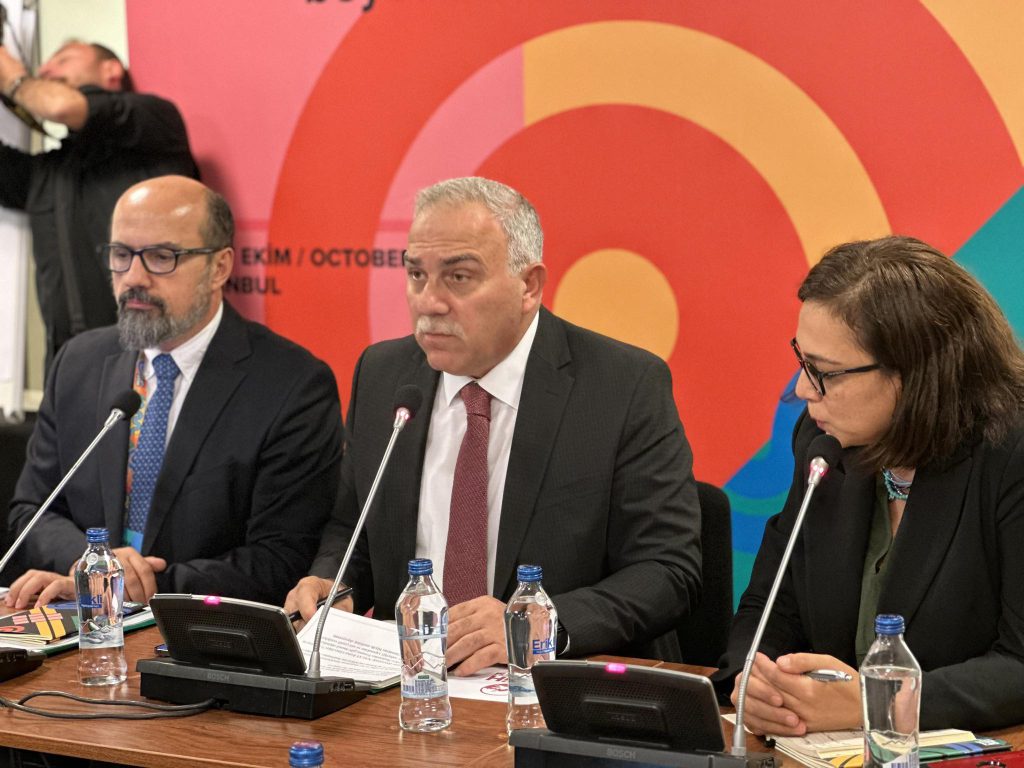 05/10/2023
On October 5, 2023, the NALAS Committee of Liaison Officers (LOs) convened within the dynamic backdrop of the Marmara Urban Forum in Istanbul, Türkiye. The meeting was primarily focused on establishing the NALAS Covenant of Mayors' (CoM) Help Desk for Western Balkans and Türkiye. The event saw an engaging discussion on the Draft Concept Note and key insights shared by the LGA representatives.
NALAS Executive Director, Mr. Zajazi initiated the discussions by enlightening the Liaison Officers about the EU4Transition project's substantial support to NALAS in the conceptualization of a Help Desk for CoM. He elaborated on the proposal outlining the main functions of the CoM Help Desk.
The discussion at the NALAS Committee of Liaison Officers meeting underscored the crucial importance of supporting and capacitating local governments in Southeast Europe in their efforts towards sustainability and climate action through the CoM Help Desk. By addressing challenges and encouraging active involvement, NALAS aims to drive positive change and promote a sustainable future for the region.
This event was organised as part of the EU4 Energy Transition: Covenant of Mayors in the Western Balkans and Türkiye project.