NALAS Announces the International Conference: The Future of Fiscal Decentralization in South-East Europe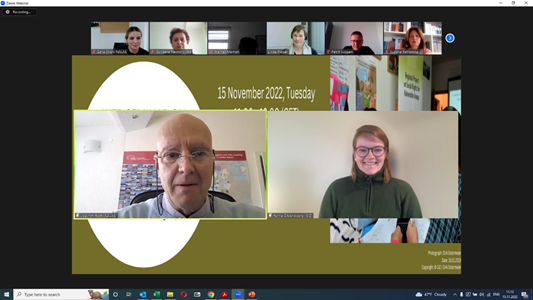 01/11/2012
To further support the process of fiscal decentralization, NALAS, in partnership with the  Ministry of Finance of Montenegro and the Union of Municipalities of Montenegro organizes an International Conference: The Future of Fiscal Decentralization in South-East Europe, from 1-2 November 2012, in Hotel Splendid, Budva, Montenegro.
The Conference relates to the commitments undertaken by the countries of South-East Europe to implement the principles of the European Charter of Local Self-Government. It aims to discuss, strategize and develop a deeper understanding of the challenges and opportunities facing the Region in finding the right ways to finance projects and activities of sustainable local development.
The Conference brings together over 100 participants, representing Ministries of Finance, Mayors, Local Governments, Associations of Local Governments, Municipal Finance Analysts, Researchers, CEOs, Economists, Policy Regulators, Financial Controllers, Infrastructure Managers, etc. It will provide a space for a dialogue between the Ministries of Finance and the Associations of Local Authorities on local government financial needs.
The conference is expected to foster a regional intergovernmental dialogue on the intergovernmental financing schemes and mechanisms to reinforce the fiscal decentralization process in South East Europe.
The presentations and discussions will reflect the best practices, but also joint challenges and opportunities facing the Region in providing sustainable financing of competencies of the local governments. The topics of the conference will include:
-Changed Context and Trends in Fiscal Decentralisation in SEE
-The Importance of the Fiscal Decentralisation for the Central Governments in SEE
-Opportunities for Local Investments through Fiscal Decentralisation
-How can Central Governments Support Strengthening the Local Administrative and Financial Capacity for Investments
-Challenges of Local Government Associations Supporting their Member Local Governments to Strengthen Local Administrative Capacities
-The Future of Fiscal Decentralization in SEE
-Exploring New Ways to Raise Investment in SEE: The View of the International Institutions
-Priority Needs for Public Investments in SEE
-Sources of Financing Local Capital Investments in Times of Crisis
-Roundtable of Ministries and Local Government Associations: Progress with Local Investment and Fiscal Decentralisation
-Mobilizing Resources for Capital Investments at the Local Level in South Eastern Europe: Learning from Experience
-Building the Agenda for Investment and FD in SEE: What is Next?
Download the Conference Agenda: Agenda-Budva Fiscal Decentralsation Conference.pdf
Download the Conference Brochure: Budva Conference Brochure.pdf
Download the Media Advisory: Budva Conference Media Advisory.pdf
Download the Publication: Fiscal Decentralization Report 2006-2011.pdf