NALAS and KDZ deliver a Webinar on Sustainable Mobility Initiatives in Graz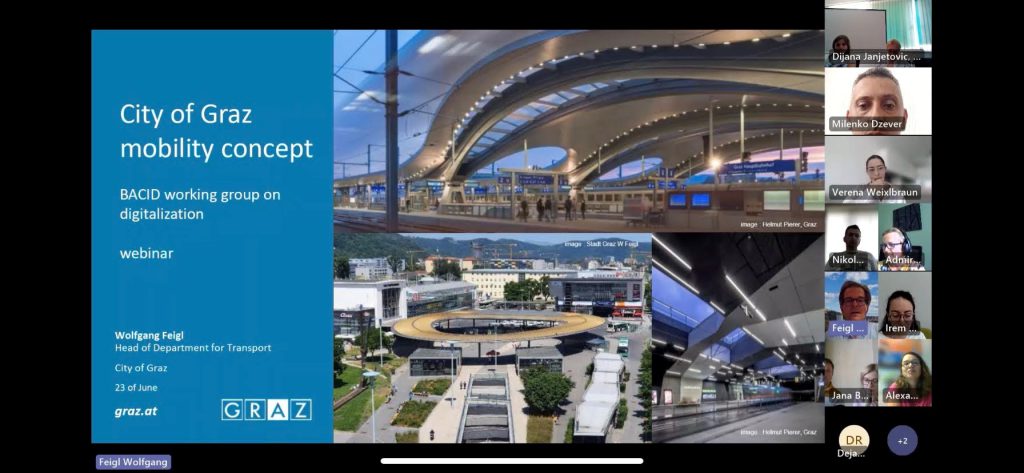 23/06/2023
We are thrilled to announce that the exclusive webinar showcasing the mobility strategy and initiatives of the city of Graz was successfully delivered for the members of the Digitalization Group of NALAS, as well as for the local governments with specific interest in the area. For those who were unable to attend, we are pleased to provide recordings of the event so that you can still benefit from the valuable insights and knowledge shared.
We were honored to have Mr. DI Wolfgang Feigl, the Head of the Transport Planning Department, as our esteemed presenter. Mr. Feigl provided a wealth of knowledge and insights into the mobility strategy, emphasizing the use of traffic data for evidence-based decision making. His expertise shed light on the innovative approaches employed by Graz to foster sustainable mobility.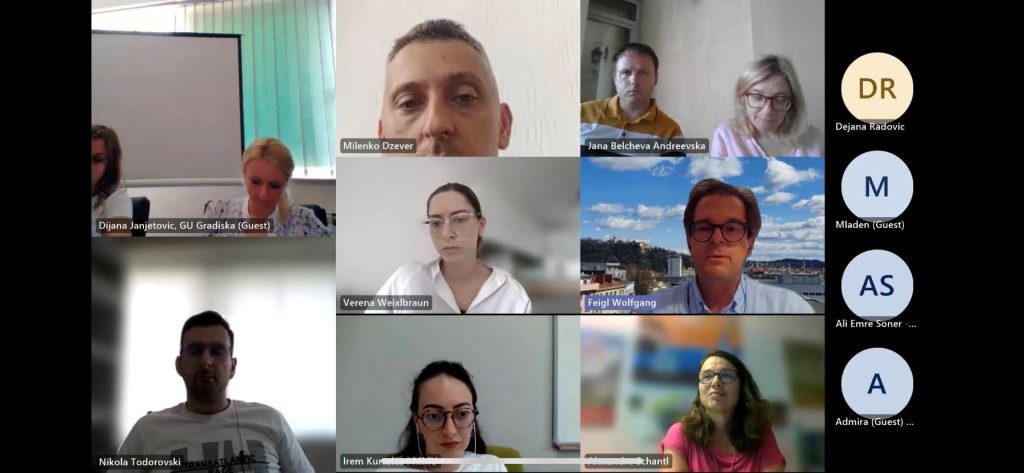 During the webinar, participants had the privilege of delving into the Mobility strategy of Graz, one that has been at the forefront of sustainable transport policies since the 1990s. This strategy is a positive example of aims to revolutionize the trend of reducing vehicle traffic and promote environmentally friendly modes of transportation, from public transport to biking and walking. It comprises the traffic policy guideline 2020 and the Graz mobility concept 2020.
Mr. Feigl talked about the mobility for a cleaner and smarter future and decisions on tram network extension, organizing city logistics, developing SUMP, management of street parking and removing it from the main streets, giving space for active mobility but as a public space too. A very interesting approach towards MaaS (Mobility as a Service) was described, as well as the Park and Ride concept.
Additionally, the ongoing development of the Mobility Plan Graz 2040 was discussed during the webinar. This comprehensive process involves improved data analytics on modal split, space required for different modes of transport, research and commercial cross-referenced calculations and justifications, supply-demand analytics, traffic safety principles, inclusive approach for various citizens as well as climate and green targets acknowledgement. The plan also promotes active participation from the public and aims to outline the future vision of sustainable mobility in Graz by mid-2024.
We express our sincere appreciation for the active participation and enthusiasm of all attendees. Your presence at the webinar was invaluable, and we are grateful for your commitment to sustainable mobility initiatives. Together, we can drive positive change and create more livable and eco-friendly cities in the South East Europe.
Should you have any questions or require further information, please do not hesitate to reach out to Mr. Feigl, NALAS or KDZ. We remain committed to supporting your actions in the field of sustainable mobility.