Learn to be resilient – Kick off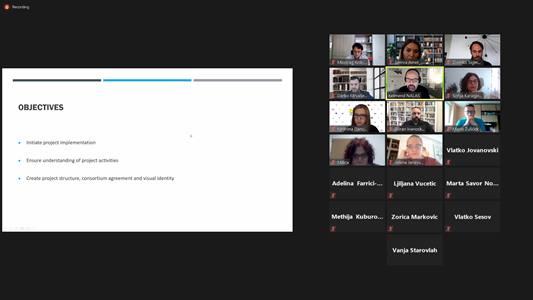 20/05/2021
The new NALAS project, "Learn to be resilient – L2BR" was officially kicked off on 20th May.  The project aims to learn from recent experiences in earthquakes in South East Europe, while looking at new technologies and innovative approaches in preparedness and response to them.
The following topics were part of the kick off meeting's agenda by the partners:
To initiate the implementation of the project and to coordinate the start of the first project activities.
To ensure proper understanding of the project activities and tasks by all parties involved.
Bring decisions on project structure, consortium agreement and visual identity.
The project is funded by the European Union, Civil Protection and Humanitarian Aid Operations (ECHO).
NALAS will be the project coordinator, while the beneficiaries include: Ministry of Interior Affairs Montenegro, Municipality of Tirana, Ss. Cyril and Methodius University Skopje (SCMUS), Institute of Public Health Podgorica and University of Zagreb Faculty of Civil Engineering.