Kick-off the #EUforMunicipalities project in Albania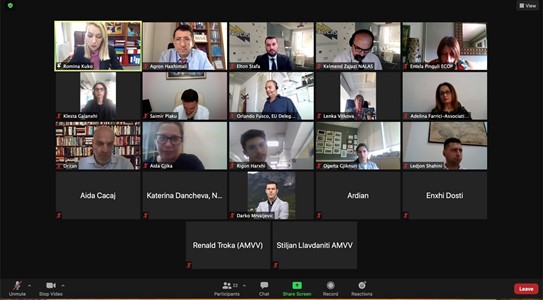 17/06/2021
Today, we were proud to kick-off the #EUforMunicipalities project in Albania funded by the European Union. This project will foster the development potential of municipalities and improve the socio-economic and environmental conditions of local communities in Albania. It will do so through direct grant support and local communities empowerment, enhancing the municipalities' contribution to the country's EU integration process.
We are pleased to partner with Co-PLAN, Institute for Habitat Development, ECO-P, Eco Partners for Sustainable Development, the Albanian Association of Municipalities, and the Association of Local Autonomy of Albania in the implementation of this very important project and in contributing to improving the quality of life of Albanian citizens.
We thank the European Commission, the EU Delegation to Albania for their trust and support in the implementation of this very important project.