Job Announcement: NALAS Finance Assistant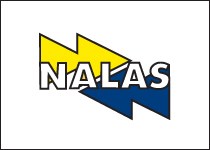 07/08/2013
NALAS seeks a Finance Assistant to be based in the NALAS Secretariat office in Skopje.
Key responsibilities include:
-Assist in processing all bills and invoices for timely payment and maintain records;
-Assist in preparation of periodical and annual financial statements/reports for the NALAS Committee of Liaison Officers, members and donors;
-Assist in preparation of the annual budget and auditing process;
-Assist in preparation of monthly payroll for the NALAS staff;
-Managing the organization's procurement processes;
-Assist in organizing and maintaining office files including bank account records, cash records, tax records etc.;
-Perform other duties as required by the Finance Manager and Executive Director.
To access the full Job Announcement:
Job Announcement-NALAS Finance Assistant
The interested candidates should send their CV and Motivation Letter to info@nalas.eu, no later than 21 August 2013 (Wednesday), 09:00.