Get ready for NEXPO 2015 in Plovdiv, Bulgaria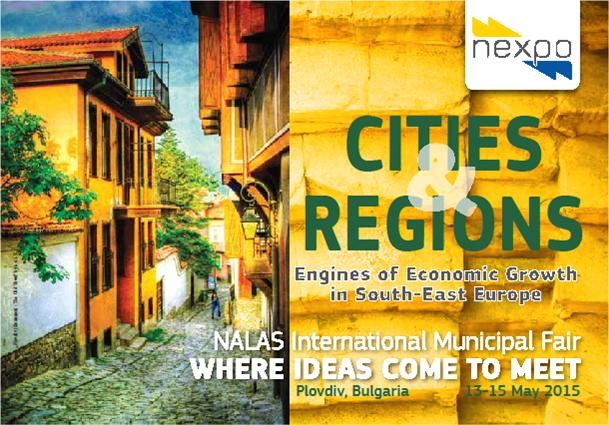 15/04/2014
After the success of NEXPO 2011 in Sarajevo, Bosnia and Herzegovina, and NEXPO 2013 in Rijeka and Opatija, Croatia, NALAS will organize NEXPO 2015 International Municipal Fair in Plovdiv, Bulgaria, from 13-15 May 2015.
NEXPO 2015 and Plovdiv have a lot to offer: conference, workshops, exhibition area, study visits, matchmaking, Mayors' Cafe, cultural program, exciting city and much more.
Check NEXPO 2015 brochure, save the date and see you all in Plovdiv!
NEXPO 2015 leaflet