First call for grants – 'EU for Municipalities' Albania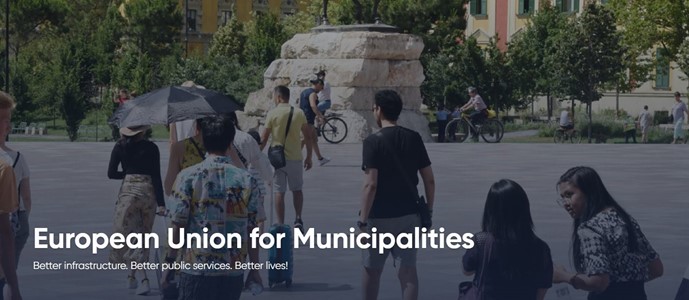 29/11/2021
The NALAS EU4Municipalities project in Albania opened the first call for applications for investment grants for all 61 municipalities of Albania. The first call will support the rehabilitation and modernization of local infrastructure, improving the quality and access to local services and socio-economic development of municipalities, bringing them closer to European standards. The project will provide grants between 100.000-200.000 EURO for municipalities through a competitive process.
This week the project team starts the marathon of information meetings with representatives of 61 municipalities. This cycle of meetings will focus on the presentation of the first call for grants, rules, criteria and other application procedures, aiming to assist municipalities in preparing their project proposals.
Four information sessions are organized in Bashkia Shkodër, Bashkia Vlorë, Bashkia Pogradec and will be finalized on December 9 in Tiranë.
Learn more at: https://eu4municipalities.al/en/