"Empowering Women's Leadership for Resilient Communities: Insights from Marmara Urban Forum 2023"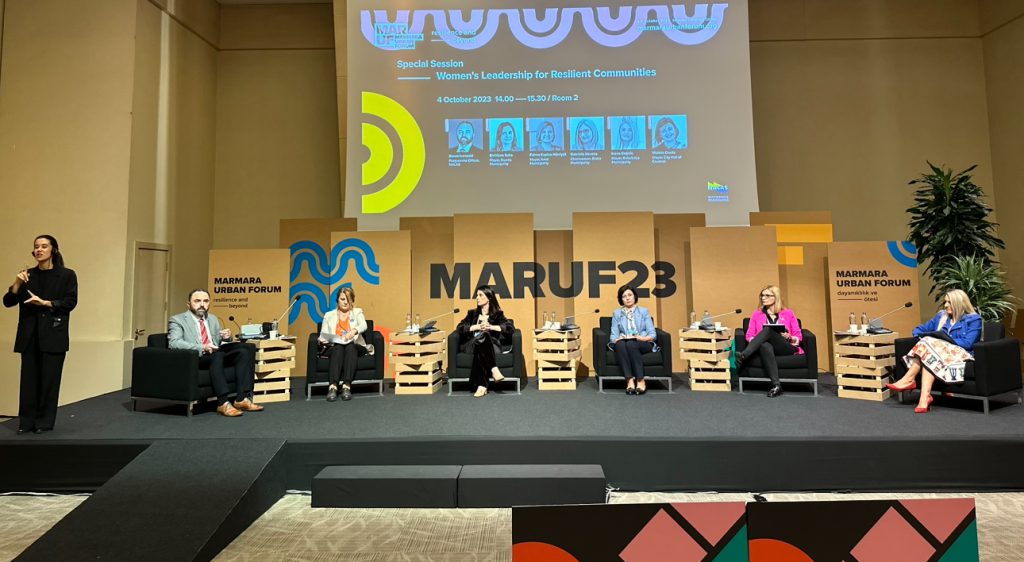 09/10/2023
Last week, within the Marmara Urban Forum 2023 in Istanbul, Turkey, NALAS hosted a transformative event: "Empowering Women's Leadership for Resilient Communities."
In a world characterized by a rising number of natural disasters and humanitarian crises, the role of women in leadership is a fundamental necessity that goes beyond just achieving gender equality.
The panel discussion, held at the Istanbul Congress Center, brought to the forefront the voices of remarkable women leaders. Fatma Kaplan, the Mayor of Izmit, underscored the critical role of women's leadership in effective crisis responses. Their influence goes beyond gender equality; it extends to a deep understanding of the needs of their communities during times of crisis.
Although there are significant challenges to overcome, women leaders continue to advocate for gender equality and the creation of inclusive policies. The allocation of resources for women-led initiatives is very important. Effective responses and the evaluation of gender-inclusive policies and programs rely on collecting and analyzing gender-disaggregated data.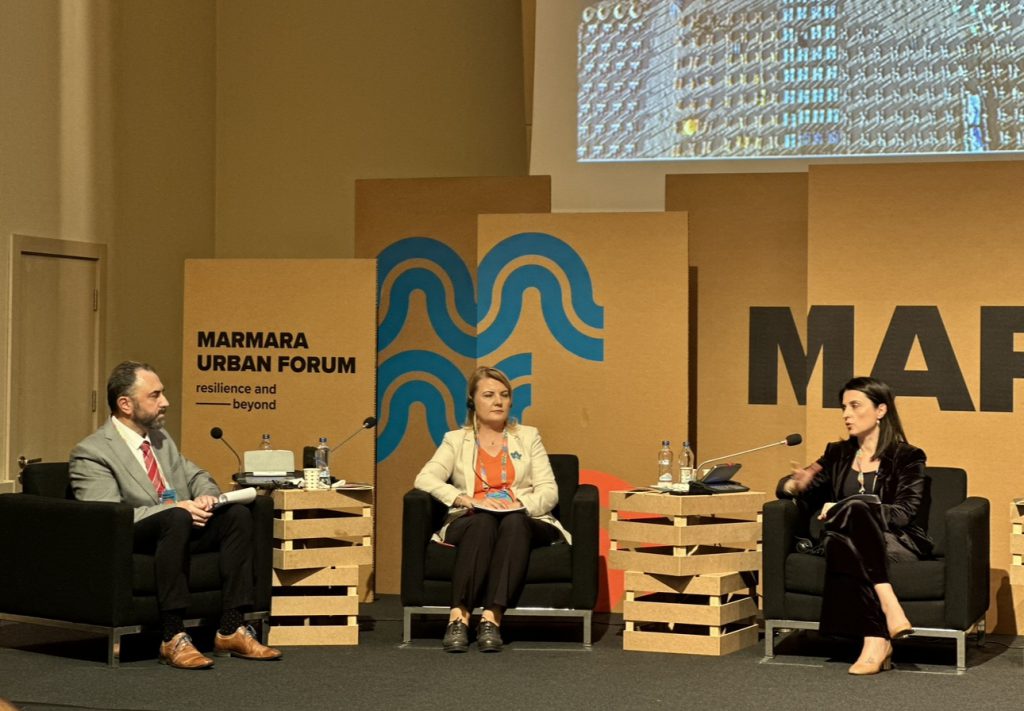 Gabriela Ilievska, President of the City Council of Bitola, emphasized the transformative power of women in leadership, especially among mayors. Their ability to prioritize community well-being and the needs of vulnerable groups is unparalleled.
Emiriana Sako, Mayor of Durres, stressed that women and girls play pivotal role in providing essential services. Durres is now a tourism hub, exemplifying how everyone, especially women leaders, can contribute to their country while balancing family and work commitments.
Ivana Stojicic, Mayor of Babusnica, highlighted that women's roles within households enable them to navigate crises more effectively, contributing to community resilience.
Violeta Crudu, Mayor of Cruzesti, stated that in times of regional security crises, effective cooperation between central and local institutions is crucial. Women mayors, despite such challenges, continue to lead their communities, demonstrating resilience and commitment to supporting refugees in Moldova.
The Marmara Urban Forum 2023 provided an essential platform for advancing discussions on building resilient communities, and the panel discussion on Women's Leadership for Resilient Communities illuminated the pivotal role women play in crisis response and in the path towards greater gender equality.
Although the event has concluded, the conversation on empowering women's leadership for resilient communities is ongoing.