EmBuild IV Steering Committee Meeting focuses on exploitation of results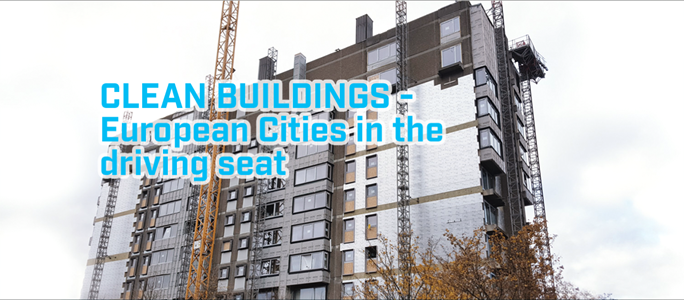 05/10/2017
EmBuild, a project supporting public authorities in Southeast European countries to prepare a long-term strategy for mobilising investment in the energy efficient renovation of the building stock, held its IV Steering Committee Meeting in Tuhelj, Croatia, on 3-4 October 2017.
A Common Exploitation Booster – a seminar on exploitation of results – was held and its main goals were to discuss results and design a roadmap towards impact of EmBuild Project results. At the workshop were also discussed and was provided guidance on recognition of exploitable results and exploitation expectations of the partners of the EU projects, definition or clarification of the exploitation strategy of different project results, and follow-up actions and how to connect with relevant actors in the period after the project closure.
The guidance provided was on how to take knowledge to market and differentiate between exploitation (how to make an impact) and communication and dissemination (how to maximise that impact), in accordance with the EU requirements on project results impact.
Jana Schoenfeld, a Programme Officer on behalf of the European Agency for Small and Medium Sized Enterprises, emphasised on the best use of project results and exploitation of outcome as a necessary long-term development after the end of the project.
EmBuild – Empower Public Authorities to establish a Long-Term Strategy for Mobilising Investment in the Energy Efficient Renovation of the Building Stock – is a project financed under the Horizon2020 Programme of the European Union, and explores the modalities of investment in energy efficiency in public buildings with special emphasis on local level. Its main objective is to empower public authorities at local, regional and national level, to formulate renovation strategies for the building sector that foster deep renovation and facilitate the acceleration of the renovation rate. The project involves 10 partners, two of which are with regional or international mandate (NALAS and BPIE), and 8 national partners from 6 countries: EnEffect (Bulgaria), REGEA (Croatia), GIZ, eza!, Technical University of Munich (Germany), AE3R (Romania), University of Belgrade (Serbia) and KSSENA (Slovenia).
Find out more about EmBuild at: http://embuild.eu/.