Don't miss it! The second online Panel Discussion in Solid Waste Management takes place tomorrow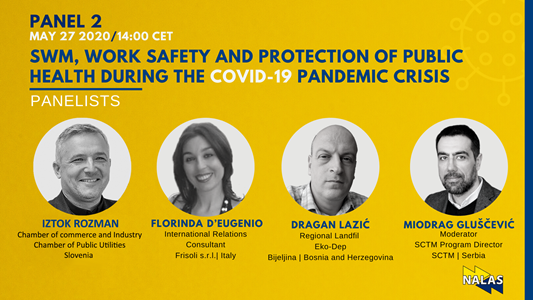 26/05/2020
The second Online Panel Discussion in Solid Waste Management will take place tomorrow, Wednesday, 27 May, 14:00-15:00 CET. The topic is "Solid Waste Management, Work Safety and Protection of Public Health during the COVID-19 Pandemic Crisis".
The discussion will be held in English language.
Join us! To register, please click HERE.