CEMR celebrates its 60th anniversary and underlines the need for reinforced partnership in Europe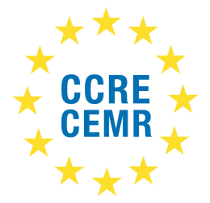 02/02/2011
Local and regional Europe celebrated the birth of the European municipal movement at the occasion of the Council of European Municipalities and Regions (CEMR)'s 60th anniversary, on 28 January 2011, in Geneva, Switzerland.
 
"In the future, local and regional authorities and their representative associations want to be more than just a partner to the European institutions: we want to be a part of the European governance.  Our associations, our cities and regions must be considered as the best relay of European policies on the ground, as well as active partners in the definition of future policies within Europe.  The Europe we love is the Europe which knows how to build common solutions," Wolfgang Schuster, President of CEMR and of its German section, RGRE, Mayor of Stuttgart.
 
"The European municipal movement, launched 60 years ago, hoped to ensure that cities and regions became partners to be reckoned with.  Today, cities are the laboratories of tomorrow and we are convinced that they must continue exchanging best practices and, if possible, addressing states with one common voice," Sandrine Salerno, Mayor of Geneva.