Call for a Project Manager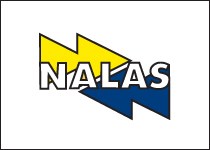 10/03/2014
In its effort to develop and maintain high level of delivered services to its members, the Network of Associations of Local Authorities of South-East Europe (NALAS) seeks a highly motivated individual with a broad scope of expertise and experience in project management who will contribute to the implementation of the NALAS initiatives in various fields and funded by diverse set of donors.
Candidates interested in the position of Project Manager should send the following documents in English:
– Cover letter that clearly states the motivation and qualifications for the position; and
– CV.
Applications will be accepted by e-mail at info@nalas.eu. The deadline for submission is 17:00, Sunday, 23 March 2014.
Please see the full Terms of Reference (ToR) for the position:
TOR for NALAS Project Manager