Building bridges between Europe and Darkhan Uul, Mongolia: Study visit to Europe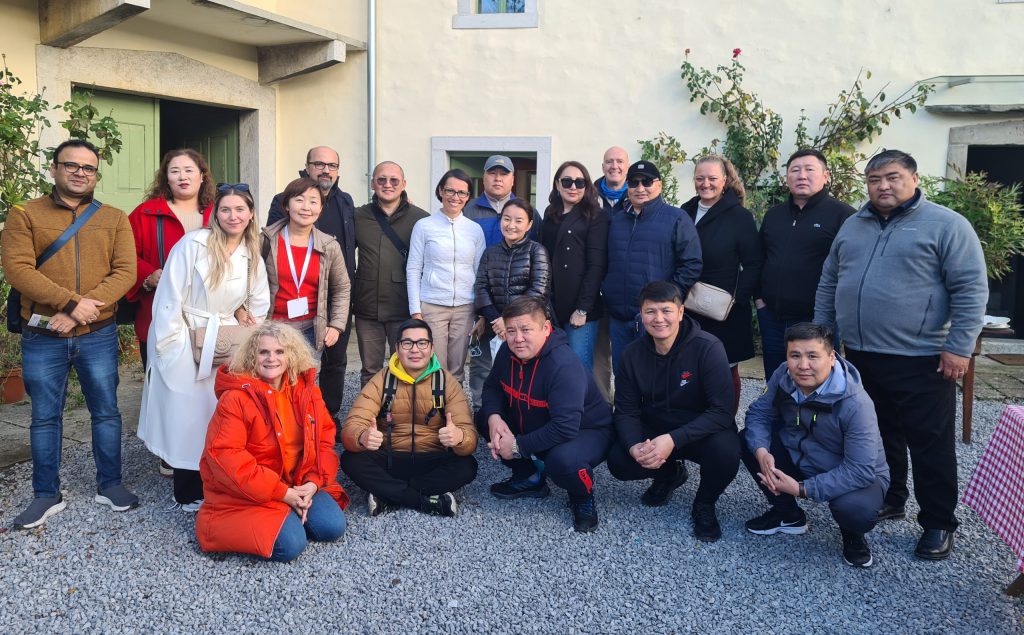 15/11/2022
NALAS and its members, Marmara Municipalities Union, Union of Cities of Croatia and Union of Municipalities of Slovenia hosted a delegation of high-level representatives from Darkhan Uul Province, Mongolia, as part of the FRIENDSHIP Project for innovation, prosperity and greening.
From 30 October to 9 November 2022, the delegation of 15 representatives, lead by Mr. Azjargal Boldbaatar, Governor of Darkhan-Uul province, Mr. Tulgaa Togtokhsaikhan, Governor of Darkhan soum and Ms. Mend-Amgalan Puntsagnamjil, Director of FRIENDSHIP Project, learned from the experiences of Istanbul, Rijeka, Ajsovscina, among others, in creation of smart, sustainable and resilient cities, which is one of NALAS' strategic objectives.
The delegation also met NALAS' leaders, the President Mr. Goran Cvetanovic Mayor of Leskovac, Serbia and the Vice-Presidents Mr. Marko Filipovic, Mayor of Rijeka, Croatia and Mr. Dushan Raicevic, Mayor of Bar, Montenegro and discussed the possibilities for future collaboration and exchange.
"Local governments need to be prepared to the challenges and opportunities that the Green Agenda and the digital transformation process brings about. Here, a pivotal role of local governments is to provide a dialogue platform where the public, the private and the civil society sectors meet as strategic partners to jointly enhance sustainable and inclusive development", said Mr. Cvetanovic in his welcoming speech.
"I understand that the main objective of the FRIENDSHIP project is to promote inclusive and sustainable growth of Darkhan city and its province using collaborative multi-stakeholder participatory approaches and knowledge sharing in order to improve the overall conditions for development which boils down to one essential: the improvement of living conditions of our citizen. I can assure you that NALAS and its 14 national associations have a lot to share in this regard", concluded Mr. Cvetanovic.
Participants got the chance to directly experience how South-East Europe cities and municipalities deal with the challenges of Local Economic Development (LED) and e-Governance, on the path of transformation into smart, green, sustainable and resilient livelihoods, not only from the perspective of local government and its institutions, but also from the perspective of the private sector and civil society. Additionally, the program created networking opportunities for the Mongolian entrepreneurs from the food processing and still industry.
In Istanbul, participants exchanged with the Marmara Municipalities Union, the Chamber of Commerce, Smart City companies, waste management company and Istanbul Development Agency.
In Rijeka, they benefited from the knowledge of the City of Rijeka related to local public investments, the Smart City concept, e-services, open data and cybersecurity. The hosts also demonstrated how they develop Rijeka start-up eco system and how they support entrepreneurship. Participants got the chance to visit Krk island and learn more about traditional meat and milk processing.
In Slovenia, participants learnt about developing a sustainable tourist offer with respect to the nature. They visited Postojna Cave, Lipica and two family agriculture tourism sites. In Bled and Ljubljana they also explored e-mobility. Ajdovscina shared its LED best practices and provided exchange with the Regional Development Agency and three companies from the food processing and still industry.
During the study visit two meetings of the FRIENDSHIP project were organised – Inter-Regional Darkhan-EU Forum (IDEF) Networking Meeting and Steering Committee Meeting.