Be part of the design of NALAS Matchmaking Platform!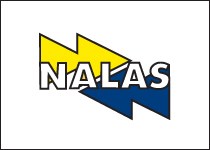 12/03/2013
The Network of Associations of Local Authorities in South-East Europe (NALAS) is designing a matchmaking platform for SEE municipalities and businesses, that should bring them together, help exchange strategies and concrete project ideas, and result with partnerships and investments.
The platform will be utilized at the second NEXPO International Municipal Fair, to be held in Rijeka and Opatija, Croatia, from 25-27 September 2013,  but also beyond NEXPO.
In order to design a matchmaking platform that serves your needs in the best possible way, we invite you to take part in the on-line survey:                                                                                                                       
For municipalities: access the Survey HERE
For businesses: access the Survey HERE
Please provide your responses by 1 April 2013.
NEXPO is the largest and most important municipal event in South-East Europe (SEE) that brings together local governments, local government associations, development agencies, civil society and businesses from SEE and beyond. NEXPO 2011, held in Sarajevo, Bosnia and Herzegovina, hosted over 2000 visitors, 100 exhibitors and 200 mayors from SEE. We expect that NEXPO 2013 will double the number of participants.
Thank you and we look forward to meeting you in Rijeka in September!